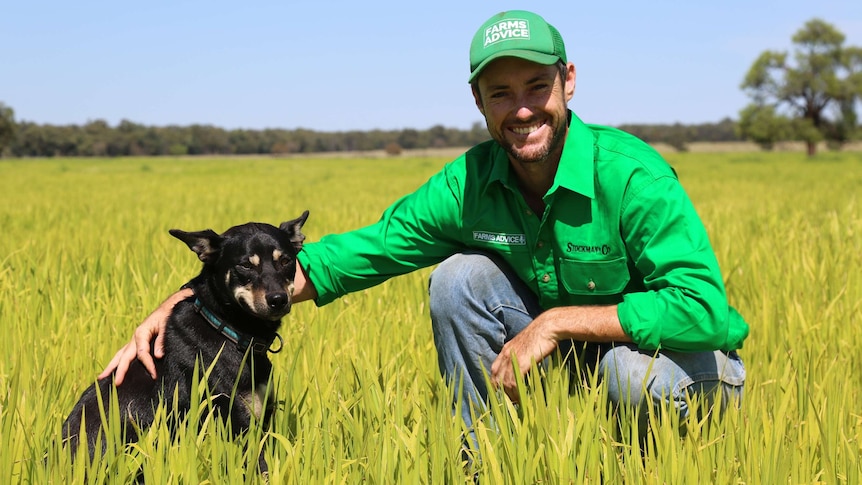 As farmers leave the land, Jack makes sure their knowledge doesn't go with them
It wasn't until college that Jack Cresswell realized his parents "actually had sheep for a living."
"Turns out it wasn't just because they loved it," he jokes.
Born and raised in the bush, the 28-year-old's love of all things farming is no mystery.
After spending his early years on a multi-generational farm estate in Wilcannia – bought by his family 'for about six shillings' in wartime – they pulled up stumps and moved east to Dubbo when Jack was in the primary school.
The landscape was different and the agriculture "more intense", he says.
"We are still learning on our family farm, to this day, 20 years later," he says.
"There is so much information that farmers have in their heads that has been passed down from generation to generation that may never be shared if the next generation leaves the land."
"We all learn together"
The tradition of handing down family farm businesses from parents to children is becoming increasingly unsustainable, with the number of farm families declining by 15% per decade since the 1980s.
Jack started Farms Advice Podcast with the aim of preventing the loss of intergenerational agricultural wisdom and creating a two-way exchange of information for those involved in the agricultural sector.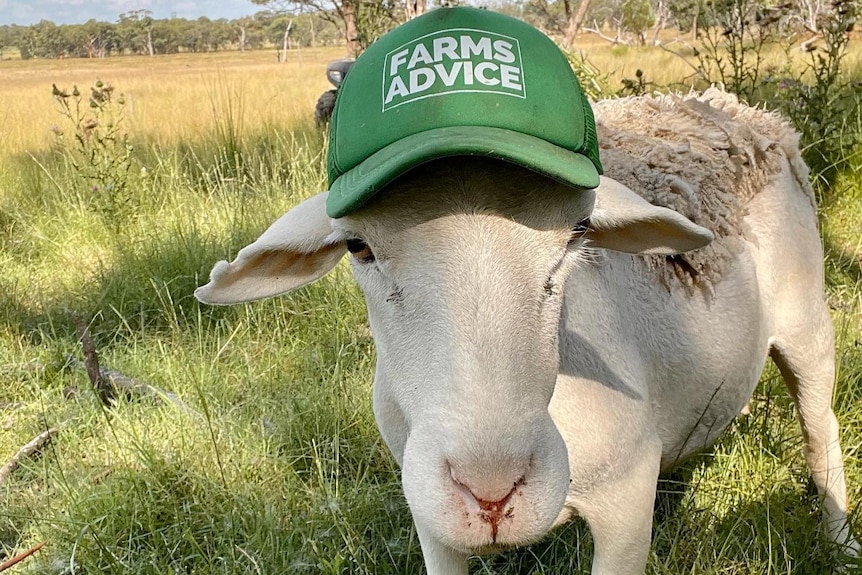 From targeted information on what the federal budget means for farmers, to safety tips and tips for identifying mental health issues in the workplace, the 28-year-old uses the platform to create an online community centered on learning.
"I wanted to connect with my farm friends all over Australia after I finished university, so it started as a blog for four years, but no one was really reading it," he says.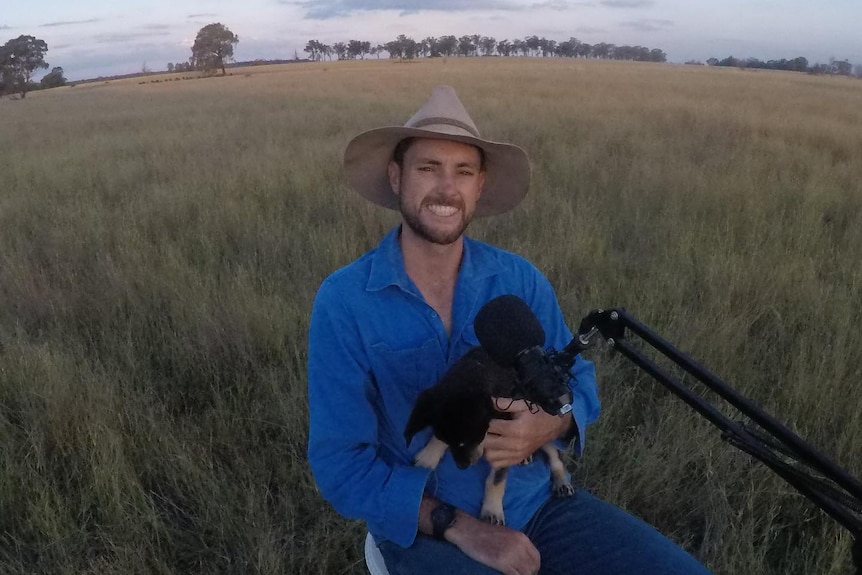 The weekly program – which sees Jack discuss a range of topics with industry experts – has grown from a "pretty rough" hobby to 5,500 monthly listeners, all looking for new techniques or technologies "to improve their way of farming, working or serving the industry".
"We all learn together," says Jack.
"It is not a [individual] property. It's about everyone else who's in the same boat."
"People are looking for different answers"
Since the 1980s, farm disposable incomes have tightened considerably, while operating costs have increased.
For Jon Daly, director of business development at Byfields – a business advisory group that deals with agribusiness and sponsors the podcast – the platform provides an outlet to translate "conversations that were happening day-to-day. day by our [account managers] with our customers".
"And get rid of all the talk about tax returns and diesel fuel rebates and all that kind of stuff, and get to the real talk about the really important stuff," Jon said.
"Estate planning, estate planning, those real, expensive things that affect our industry."
Although Jon is quick to say that getting involved in podcasting was largely a "business decision" – "I liked the idea because they were a growing trend", he mused – c was "the courage and courage of Jack". determination" that led him to contact Farms Advice.
"I just remember saying, 'This young guy… he wants to do something that makes a difference. He wants to help other people,'" Jon said.
It wasn't just the listeners who came away with new lessons, either.
"I learned a lot from the field crop growers and agronomists," Jack comments on the program.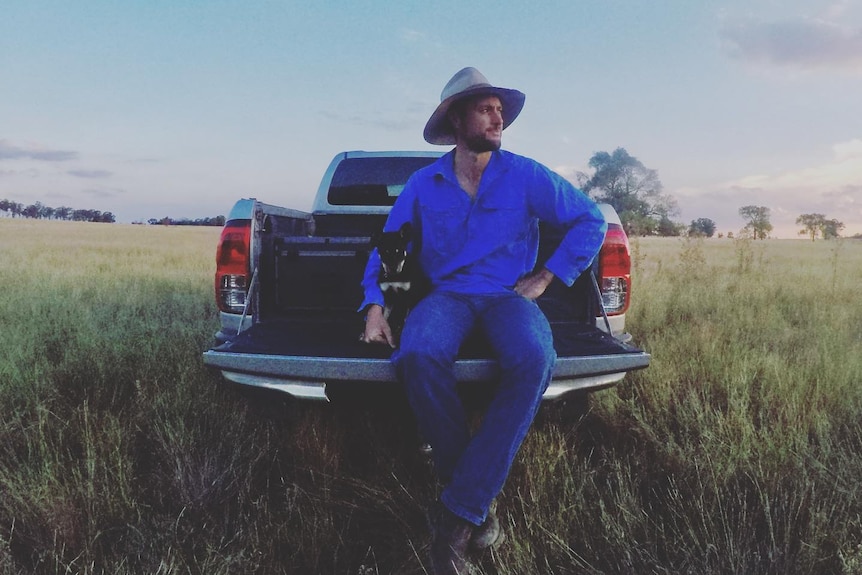 "And that's really what I hope everyone gets out of it as well."
Farmers are under-represented among all businesses, Jon adds, "and there are around 320,000 in Australia".
"So they're very crucial to our society and providing food on plates," he says.
"Anything that can be done to help them get that food on the plate and to do it more efficiently and productively, that can only be a good thing."
'Alone we are great, together we are brilliant'
This push to improve information-sharing systems is being felt across the country — and on every platform.
Airlie Landale, an agricultural economist and independent consultant, was working with her father on the family farm again when she found herself at a crossroads.
She wanted to "help the business move forward", but time constraints meant it was often "very difficult to leave the farm to improve and learn more", she says.
Loading
"As part of my generation, I naturally turned to the internet… but I found it really difficult to find what I was looking for.
"Were there funds available for infrastructure? Or what were the best growers doing in terms of water efficiency? I had so many questions and I couldn't answer them.
This inspired her to create FarmTable, a national knowledge exchange platform for Australian farmers and growers and other members of the agricultural sector.
Agricultural research – as well as templates and tools for things like occupational health and safety and budgeting – are housed in an online library, alongside a national database for rural and agricultural events , courses and grants.
His group also runs Farmer eXchange, an online community where industry players can exchange ideas, ask questions, connect with others and share knowledge.
"We are not often part of large companies where there is a network and sharing of information, which allows that to happen, that knowledge is transferred between producers, [across] industry, that's where the power comes from.
"I think for us to be truly innovative as an industry, we all have to play a part in it, and I think [the] the sharing economy is really important."
A free and accessible platform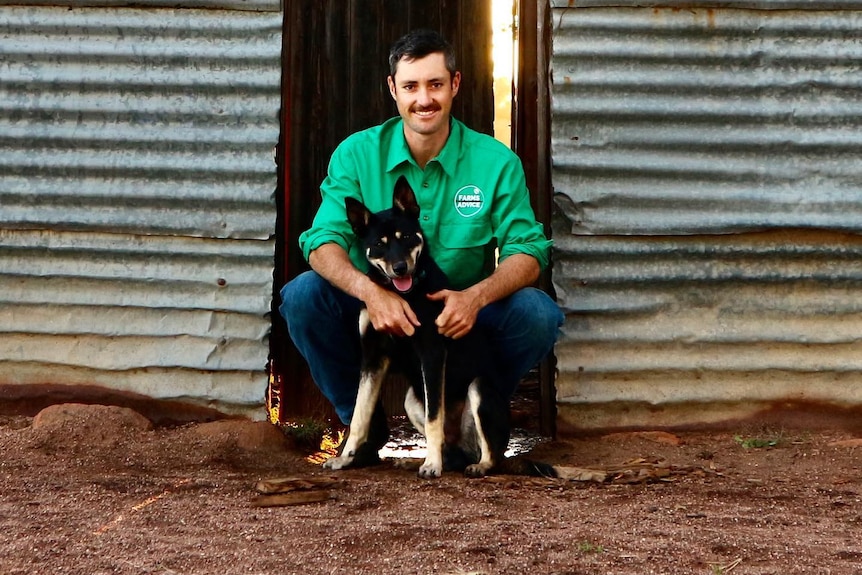 With three seasons of podcasting under her belt, "the returns have started to trickle in a bit."
"[People are saying,] "We've implemented the technology on our farm," which is important because sometimes farmers are unsure and need reinforcement, which may just be a podcast episode," he says.
He wants to create more impact in agriculture, "whether it's traveling and seeing people face-to-face or attending events."
Above all, he says, he wants the podcast to continue to be a free and accessible platform for farmers to hear directly from "authentic and credible sources".
"I think it's just about creating great content for audiences and continuing to answer the questions people have online," he says.
"I want to create this community around learning and connecting."
The ABC's Trailblazers program provides a platform for people ages 18-28 to do inspiring things in their regional city.
From young community leaders to social entrepreneurs, from advocates to event organisers, we are looking for young people who are committed to making Australia even better.
If you want to learn more about the upcoming Trailblazers promotion, head over to the ABC Trailblazers website.